Caster revamping for Suez Steel
Danieli combicaster technology to expand production capability and caster flexibility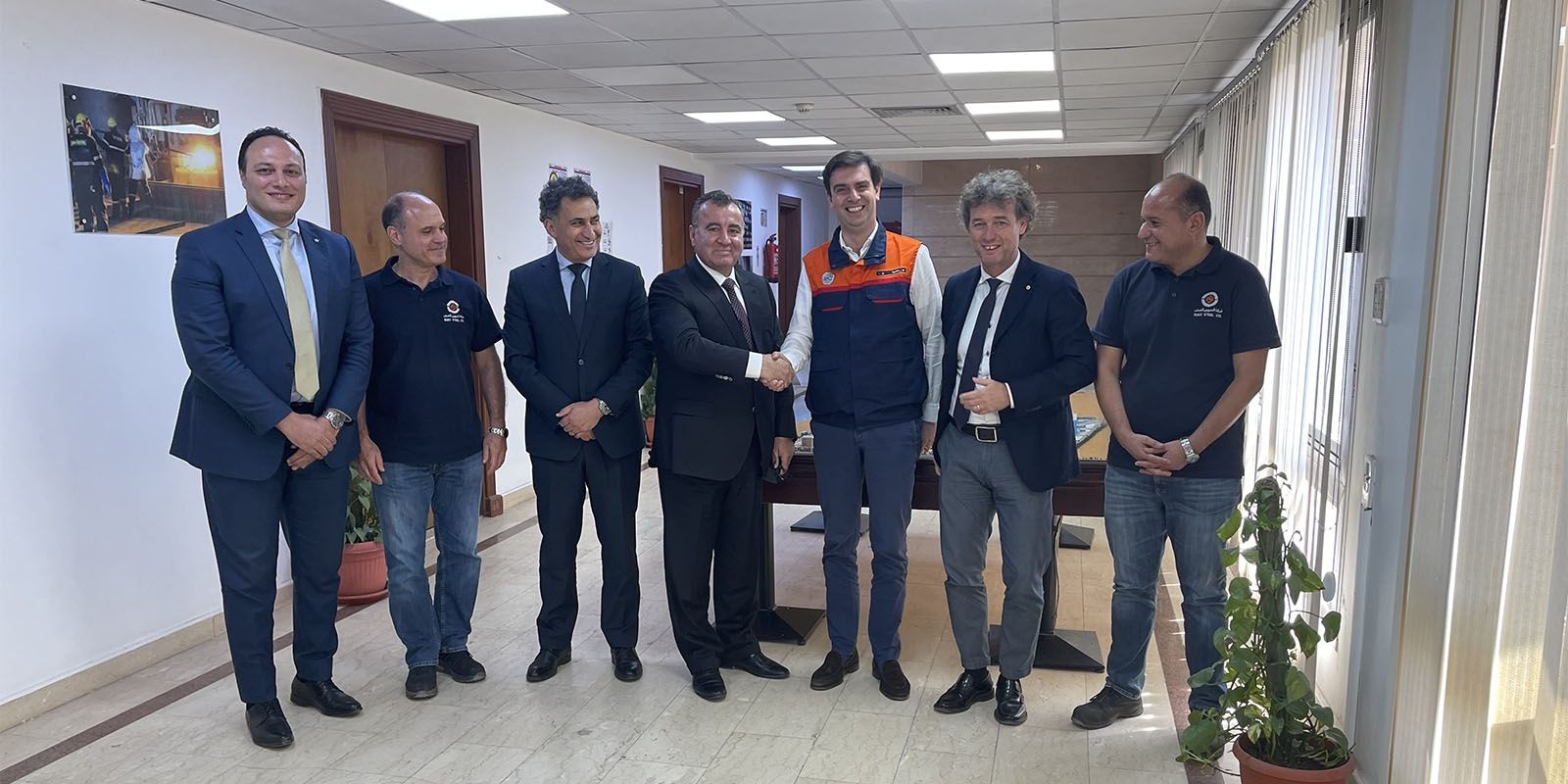 Suez Steel contracted Danieli to upgrade its caster #2 in operation at the Suez plant, Egypt.
The target of Suez Steel is to increase the product range through the most flexible caster technology in the world, to satisfy the growing local and international market requests.
After the upgrade, the caster –supplied by Danieli in 2011– will be able to produce more than 1 Mtpy. This will add to the current production of billets and rounds, new, different sections for some of the largest products in the world, as well as another section dedicated to the production of high-carbon products for civil use.
The caster will be equipped with submerged casting and Danieli Rotelec EMS electro-magnetic stirrer technologies, M-EMS mould electro-magnetic stirrer, and the F-EMS final electro-magnetic stirrer to improve internal quality with the aim of suppressing central segregation and satisfying all the high-carbon quality requirements defined by the highest European standards.
The machine, originally designed to accommodate some of the new sections, will require minimal interventions consisting of new moulds, mobile sections and segments.
An existing lateral strand will be replaced with a complete, new strand, totally redesigned from the mould to the discharge area, to allow the casting of jumbo dimensions, not initially foreseen.
The upgraded sections are scheduled to be started by Q3 2023.